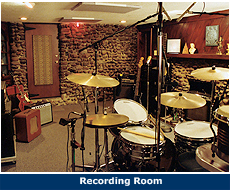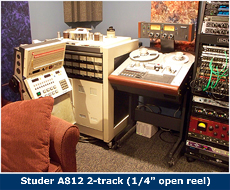 On- Site Recording and Music Production:


Mixing Projects:


Mastering:



Analog to Digital Transfers:


Remote Recordng Projects:


Spoken Word:


House Of Vibes is a commercial recording facility. For a tour of the studio, click here.

Bring us your recording projects to mix! Most analog and digital formats can be accommodated.

House Of Vibes now has a dedicated suite for digital audio mastering.
For an equipment list, go here.

Bring us your old analog tapes for digitizing!
2" 16 and 24 track, 1/2" 8 track, ADAT.

Kurt and Rick Reil are available for production work outside House of Vibes. Please contact us for rates and availability.

Voiceovers, Audio Books, etc.